We Offer Remote Video Consultations
Click Here for More Details
Free Confidential Consultations
What We Do
Despite the laws designed to protect private individuals and businesses, bugs and wiretaps have been constantly used to spy on parties involved in litigation, divorce, corporate and industrial espionage. ​We use the cutting edge, state of the art equipment to find any bugs, microphone, spy cameras, and other devices. Our services include a full scale inspection that is guaranteed to find any audio and video devices in your home or business.
What is Included in Our Bug Sweeps?
- Physical Inspection
A physical search for unauthorized eavesdropping devices such as tape recorders, devices attached to phones, phone wall plates, computers, desks, conference tables, picture frames, ceiling, and others.
- Thermal Imaging
We use the latest thermal imaging technology to detect and locate transmitting devices, locate and identify hidden and covert audio and video devices. All electronic bugs and eavesdropping devices emit heat signature and our thermal units can identify and locate these devices even if they are embedded in walls and ceilings.
- Frequency Sweeps
We use spectrum analyzers and frequency receivers to detect and locate transmitting devices up to 24GHz. We can Detected Audio Frequency AF (100 Hz to 15 kHz), Very Low Frequency VLF (10 kHz to 1 MHz), and Radio Frequency RF (50 kHz to 24 GHz). Our equipment will detect analog, digital, spread spectrum, infrared devices, and wireless microwave components.
- Phone Sweeps
All phones are physically examined for phone tap devices, and the phones and wiring are electronically examined for unauthorized bugs and listening devices - Vehicle and Boat Sweeps We will search the inside and outside of your vehicles and/or boats for GPS tracking devices, hidden microphones and recorders, hidden cameras, and other illegal transmitting device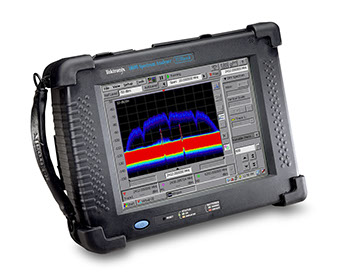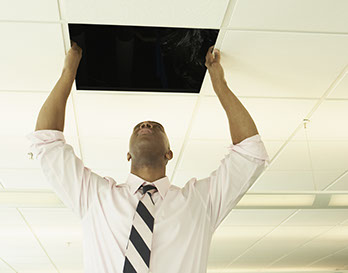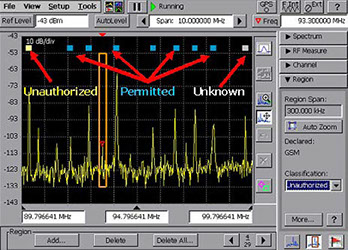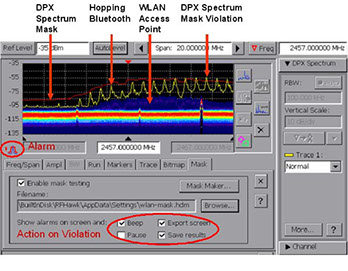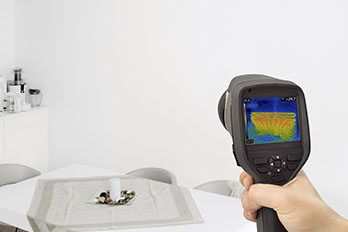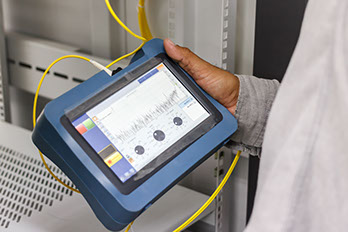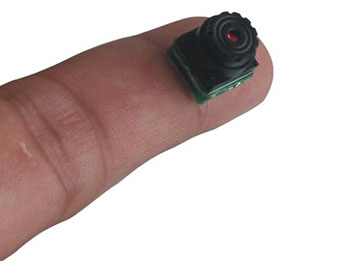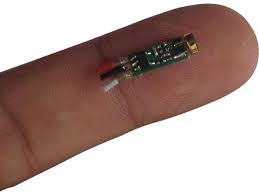 We Use:
- Spectrum Analyzers
- Non-Linear Junction Detectors
- Broadband Detectors
- Portable Digital X-Ray System
- Thermal Imagers
- Telephone Analyzers
- Time Domain Reflectometer (TDR)
- Forensic 3D Scanner
Why Choose Aren Investigations?
The Latest Technology in Bug Sweeps
We use the latest technology in bug sweeps and electronic device detection. We use thermal imaging, radio frequency (RF) detection, very low frequency (VLF) detection, and Audio Frequency (AF) Detection. All of the equipments we use for bug sweeps are government and military grade devices. We are going to find any and all video and audio hidden devices in your home or business.
- Licensed and Experienced Investigator Perform the Sweeps
Licensed and experienced investigators perform the sweeps. Our investigators are licensed at the state and federal level, and they are certified by the manufacturers of the sweeping equipments we use. Our Bug Sweep services are guaranteed to find all hidden cameras, microphone, and bugs in your premises.
- Court Admissible Evidence
Our services do not only include the bug sweeps, but they also include finding the people responsible for planting them on the first place. We provide high quality court admissible evidence that can make all the difference in establishing guilt and liability in civil and criminal proceedings.
- High Success Rate and Reliable Results
We have one of the highest success rate in finding eavesdropping devices in the industry. The cutting edge of bug sweeping technology combined with the on-going training that our investigators go through allow us to guarantee that we will find any and all video and audio hidden devices in your premise
We Found:
- Wireless Cameras Hidden Cameras
- Hard Wired Cameras with Regular and Pinhole Lenses
- Working Electrical Plus with Bugs
- Wireless Eavesdropping Devices
- Wired Eavesdropping Devices
- Phone Bugs
- Microphones
- Audio Amplifiers with Microphone
- Wireless Video Amplifiers
- Tape Recorders
© 2021 Aren Investigations. All rights reserved State Licenses: PI 28685